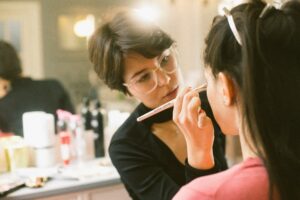 TLE (TLE Consulting Group & TLE Center for Urban Entrepreneurship) in association with TLE Beauty,  is launching a grant program for beauty & personal care services businesses who need either a website with e-commerce capabilities, a POS device, a bookkeeping system, or a payroll system to help them digitize their business and improve their eligibility for future Covid recovery funding and other resources to stay operational. 
The grant is open to all beauty & personal care services businesses statewide that have a need for any one of the digital tools described under the grant program. Any interested business will have to formally apply at the link below, stating which specific tool they need the most. All applicants are also to complete all questions and provide all supported documentation at the time of their application. 
TLE and its review committee will be processing all applications as received and will be notifying each business directly upon award of the grant for the purchase & implementation of one digital tool. Business owners as a condition of the grant will need to work with TLE staff and its network to ensure the awarded digital tool is successfully implemented and fully operational.